Warmer weather means enjoying meals outdoors and soaking in the beauty of nature. Ahhh, can you feel the tension of the week melting away already? If you're grilling or firing up the oven this weekend for a summer party or a Sunday family dinner, consider making it a classic barbecue. That means saucy or dry-rubbed meats, cold salads, grilled vegetables, a sweet treat for dessert and lots of finger foods and chilled beverages to snack on while everything cooks. Here are some tasty, healthy ideas to consider for your menu.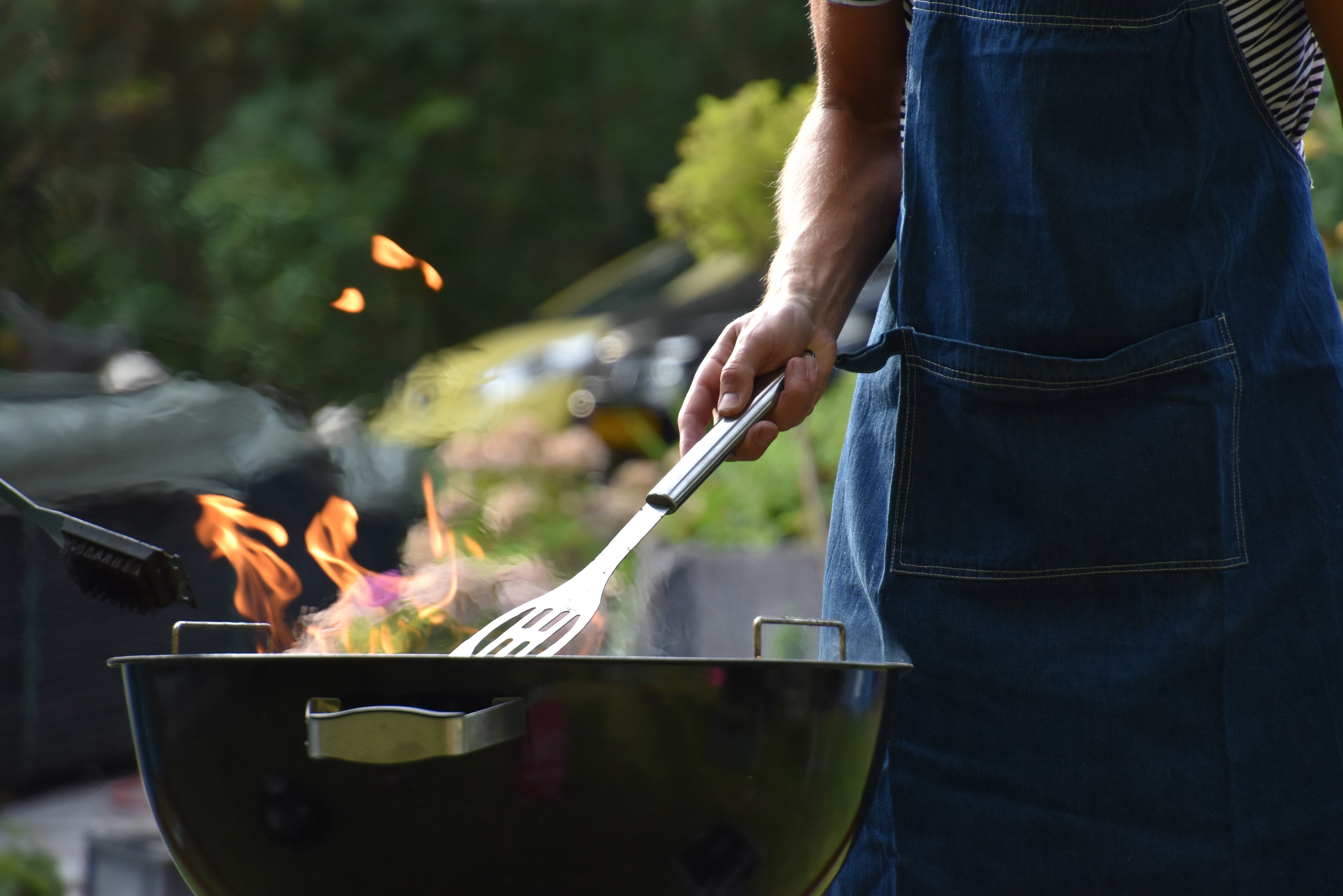 Meat, protein and fish recipes
When it comes to the star of the meal, be sure you have two or more options to serve. After all, you're taking the time to cook and spoil everyone around the table. You might as well do it up big and have delicious leftovers for sandwiches and salads. Looking to reduce meat? Or do you have a vegetarian guest on the list? Serve up an egg-based dish or soy, black bean or pea protein-based veggie burgers with all the classic toppings
Roasted vegetables and cold salads
Lean into fresh summer sides that everyone comes to expect at a summer party. We're talking about grilled corn on the cob, a bubbling pot of baked beans, crisp green salad, vegetable kebabs, marinated portobello mushroom caps, a pasta salad, and of course, grilled burger toppings. A mixture of sliced onions, bell peppers, and mushrooms are sure to get some ooohs and ahhhs.
Summer party desserts
Let's be honest: At a summer party, dessert is pretty much eaten all throughout the meal. Think of making something that is simple to grab and enjoy while chatting with guests or chasing after the kids during a game of tag. We love cookies, bars, popsicles, candies and milkshakes. For a sit-down dessert at the end of the meal, individual servings of mousses, puddings or cupcakes are easy.
Finger foods and snacks
Adults and kids alike will enjoy simple grab-and-munch picnic basics. You can never go wrong with a classic fresh-cut vegetable tray featuring hummus or a homemade creamy dip. A charcuterie board brimming fresh fruits, cheeses, rustic crackers, granola, marinated olives and dried fruits is a win too. Get as fancy, or basic, as you'd like. This is your party!
Warm-weather chilled beverages
Finally, let's celebrate summer with refreshing, festive beverages. For the adults, we love a good sangria, iced coffee, sun-brewed tea, or fruit-infused water. For the kids, a bright fruit punch, flavored milk or homemade lemonade will hit the spot. And of course, have lots of cold bottled water on hand for ample hydration.
As you plan your summer barbecue menus, make an ingredient shopping list too! Find a2 Milk™ near you for those homemade dips, drinks, and desserts. Here's to enjoying time with family, friends, and food this summer! Be well.