Volunteering is the gift that keeps on giving. Not only does it improve the quality of life for others, but it also improves the overall sense of well-being for the volunteer. Plus, it's a great activity to do with the kids. Volunteering builds soft skills like communication and teamwork and activity-specific hard skills. It also teaches children empathy and gratitude, which will carry through to adulthood.
In this post, you'll discover four great ways your family can volunteer in your community.
1. Donate Children's Books
Like toys and clothes, kids accumulate tons of books that they outgrow. Instead of collecting dust, try donating old children's books. You can drop these off at libraries or drives that collect gently used kids' items. Your old kids' books help improve literacy rates among children who otherwise wouldn't have access to these resources.
If you don't have many books, try going door-to-door with your family. Neighbors, especially those with grown children or grandchildren, will be happy to help your mission. Inform neighbors a few days ahead to give them time to collect things. Then circle back around on donation day. Make it more fun by letting little kids pull wagons.
2. Volunteer at a Homeless Shelter
Hundreds of thousands of Canadians struggle with homelessness each year. Volunteering with shelters helps to reduce the financial burden on local governing bodies and provides much-needed assistance. Your service also helps to restore the dignity of those struggling. This provides a chance to teach your children the value of community building. It also helps them to see a different perspective of the world.
Examples of ways to volunteer at a shelter:
Serving meals at a food bank
Packaging food orders
Sorting donations
Cleaning facilities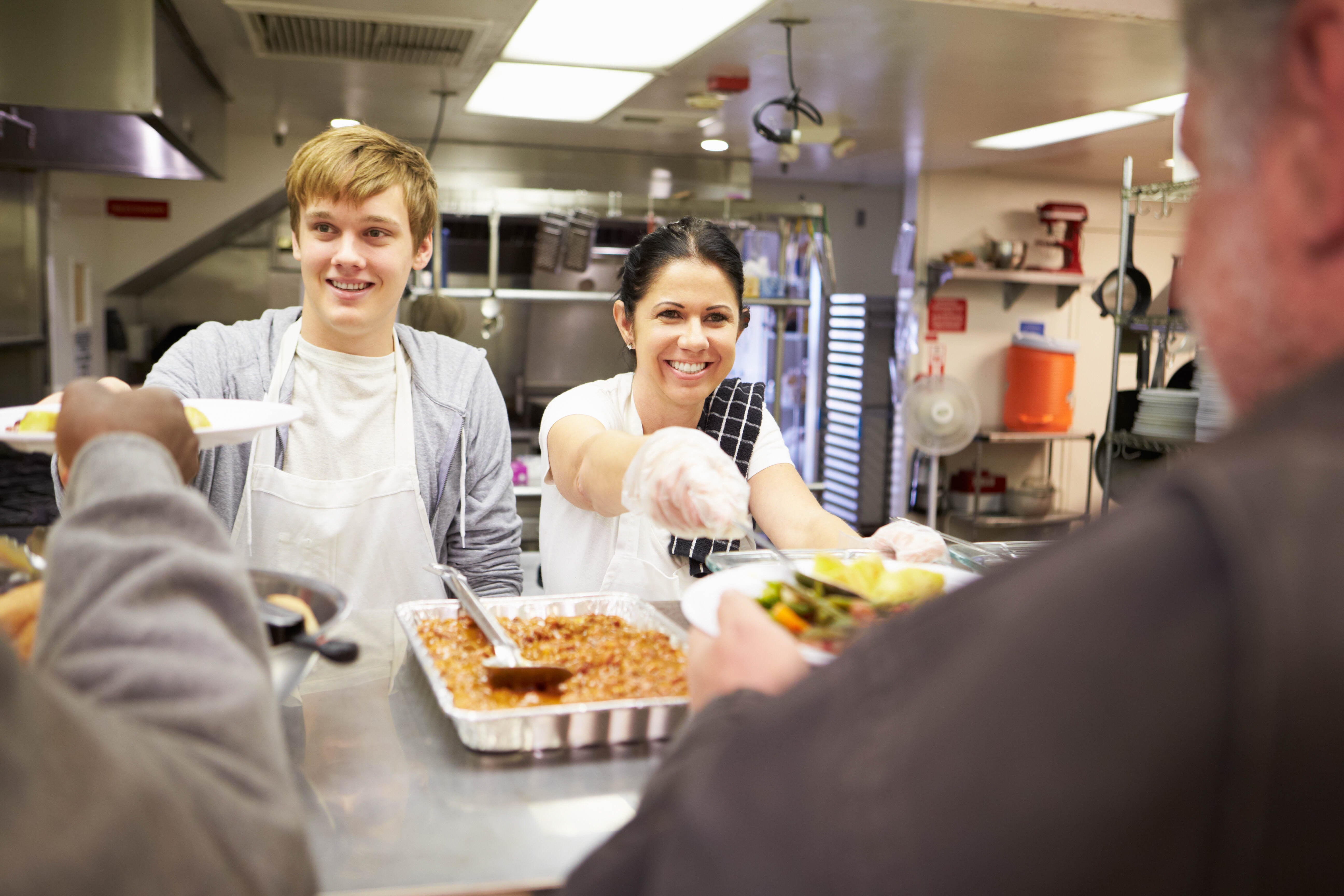 3. Volunteer at a Local Farm
We might be a little biased with this one, but we love our farmers. Farmers are hard workers, and many struggled with staffing during the pandemic. Farms always need an extra helping hand, especially from young, vibrant families. Some jobs may include:
Picking and sorting produce
Cutting herbs
Feeding livestock
Go online or ask around at your local farmer's market to see if any local farmers need extra hands. Volunteering on a farm is an excellent opportunity to see what it takes to get food from the farm into your favorite breakfasts, lunches, and dinners. And who knows, you might nurture a future farmer among your own family.
4. Volunteer at a Local Animal Shelter
Animals in shelters remain there until they are adopted. Sadly some are euthanized if they are unable to be placed with suitable homes. Volunteering at animal shelters helps cats and dogs become better socialized, improving their chances of being adopted.
If your children are always begging for a pet, try having them help out at a local shelter for a few weekends. This will help them get a more accurate picture of what it takes to care for a pet. You also foster the importance of proper treatment for our animal friends.
Start a Family Tradition
Nurturing your children's kindness is something that they'll carry through life. Wherever you volunteer in your community, make it a family bonding tradition with random acts of kindness. At a2 Milk™, we are dedicated to offering tips for spreading kindness and fostering togetherness between you and your loved ones. Find a2 Milk™ at a grocer near you.