Spring is here! And if that songbird outside your window in the early morning is any indication, the season is in full swing. Spring cleaning has various historical origins all involving bringing in the new and getting rid of the old. It's a time to refresh your house after winter, open up the drapes, and let the sunshine in. It's also a time to make sure you're nourishing your body with good food. And what better way to 'spring clean your body' than by starting with your kitchen.
Think of this post as your personal spring cleaning checklist for your kitchen.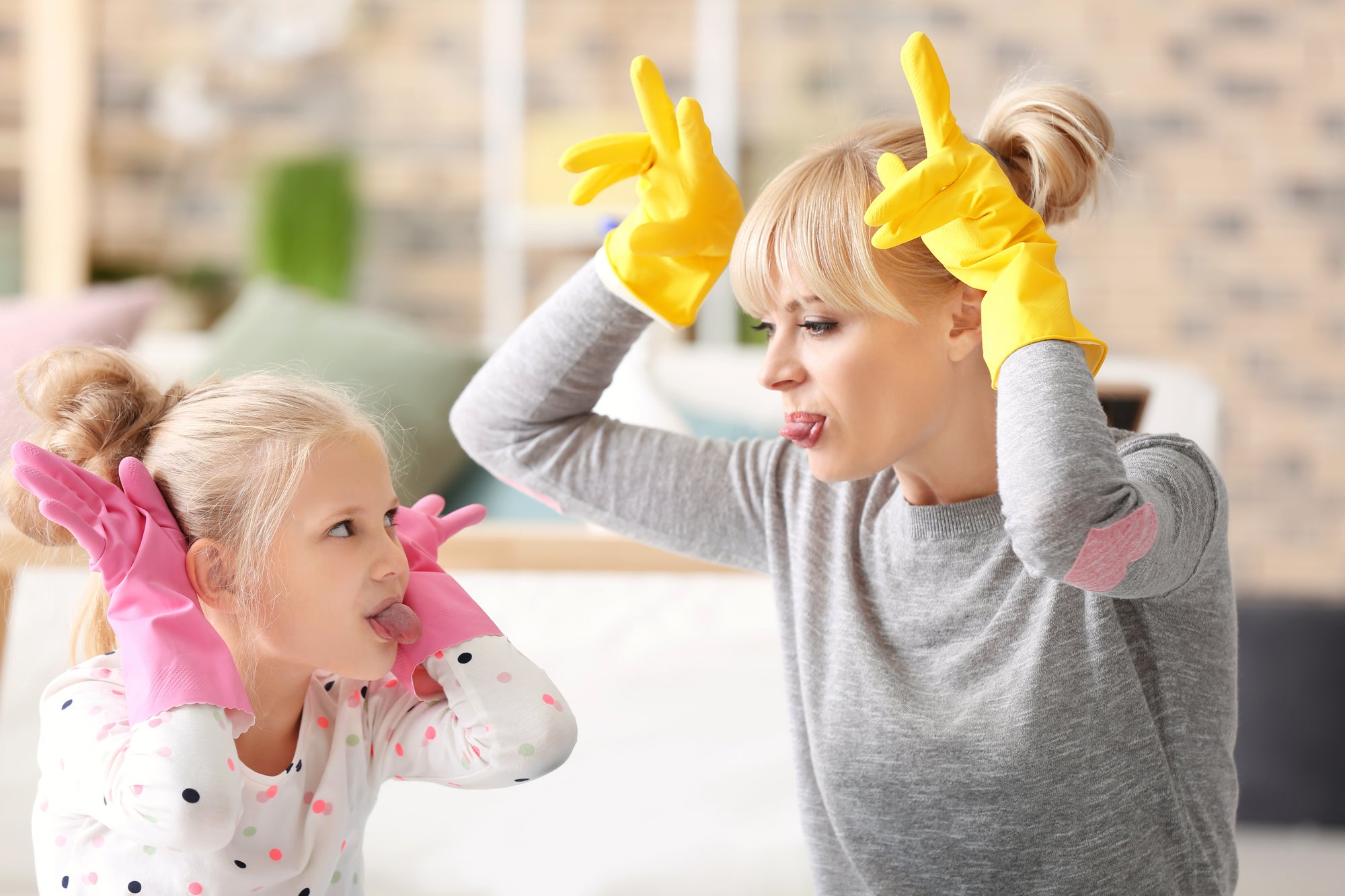 Before You Get Started
Take a second to plan ahead. Deep cleaning is a major task that requires a strategic approach to get it done quickly and with the least amount of frustration. Before diving in, map out the changes you'd like to make to your kitchen. For example, will this be just to wipe things down and throw out expired food or will you be completely reorganizing?
No matter what your purpose is, begin with the end result in mind. Tools you'll need:
Sustainable cleaning supplies
Bags to sort garbage and donations
Gloves
Rags or reusable paper towels
Mop bucket
Mop and broom
Any organizational tools
Measuring cup and spout for FIFO (first in, first out) foods
Refrigerator & Pantry
The refrigerator and pantry get a lot of traffic and probably the most neglect. You want to start with the messiest, most difficult task. After that, everything else will be fairly easy. Cleaning your food storage is also a great time to evaluate what you've been eating recently. Throw out highly processed non-nutritious foods and swap for nutritious options, like foods with healthy fats, where you can.
Fridge & pantry checklist:
Remove food items
Toss expired and/or unwanted perishables
Sort non-perishables for the donate pile
Remove and wash shelves and drawers (fridge)
Dry shelves and drawer (fridge)
Brush out any crumbs from cabinets
Remove stains with the appropriate surface cleaner
Replace any protective liners
Refill containers for dry storage using the first in, first out method
Wipe down the outside of the cabinets, refrigerator, and door handles
Empty the refrigerator drip pan
Remember for food safety, meat should be frozen or kept on the bottom shelf of the fridge in a leak-proof container. Freeze or toss within 5 days.
Stove & Dishwasher
Though these two appliances have self-cleaning modes, you still need to give them a helping hand from time to time. Cleaning stuck-on food from your cooktop, for example, needs the assistance of cleaning products and possibly a scraper. Be mindful that Earth-friendly products may need to soak longer for maximum effectiveness.
Stove & dishwasher checklist:
Remove the grates and/or drip pans from the stove burners
Remove the racks from the oven
Prep your stove with cleaner
Wash stove parts (run in the dishwasher, if possible, to save time)
Remove the food trap/filter from the garbage disposal and dishwasher
Rinse and replace the filter
Set the dishwasher to self-cleaning or sanitizing mode
Clean the stove, removing bits of stuck-on food
Wipe down the outside of each appliance including the handles
Drawers, Cabinets, & Countertops
Oftentimes, organizing your drawers can be equally frustrating and satisfying. Take your time sorting through things you need and donating the small appliances and odds and ends that you don't. Your counters get the most action so save those for last.
Your drawers, cabinets, & countertops checklist:
Remove all items
Remove old torn liners
Sweep out debris and clean any stains
Donate unused appliances, containers, glasses, and flatware
Replace items
Wipe down doors and handles
Clean countertops and backsplash
Organize countertops
When you're all done, it's time to sweep and mop. Get help moving large appliances to clean the debris underneath.
Post-Cleaning Relaxation
To get the most out of your cleaning, don't rush to get it all done in a single day, get the whole family involved, and make it fun with music and games. This spring cleaning checklist is simply to make your life a little more smooth. Just like our delicious a2 Milk™. See what we did there? When the cleaning is all done, relax with a cool and refreshing Spring greens smoothie. And find a2 Milk™ at a grocer near you.